Educational Programs
Breakfasts, Lunches, Tours, and Webinars

Welcome to our website and thank you for visiting!
The mission for the Education and Professional Development Committee is to provide educational opportunities that are fun, informational and contribute to your growth as a professional. The Facilities Management industry changes quickly making it both exciting and daunting to stay up to date while working the demanding schedules that are part of the business of facilities.
Our monthly educational luncheons and quarterly breakfast seminars include a chance to network and create valuable relationships for benchmarking as well as simply talking over new ideas.
Many organizations look to us for leading edge topics and we do our best to bring you the latest and most informative topics such as WELL Building, Transformational Leadership, Title 24, Active Shooter, Emergency Preparedness, Energy Efficient Lighting Controls, Behind the Scenes tours, Creating Flexible Workspaces…
Please look around our website and find out more about our upcoming educational programs, event recaps as well as upcoming classes for the Certified Facility Manger (CFM), Facilities Management Professional (FMP) and Sustainability Facilities Professional (SFP ) training programs. We are able to offer these programs locally and at reduced pricing for members.
We are proud that our Chapter earned the Award of Excellence for Professional Development in 2011 and we are working toward another award winning year. Your feedback is appreciated and we look forward to meeting you in person.
IFMA Credential Programs
Learn the language of FM through the Essentials of Facility Management, a workshop series to help those who are new to the field of FM.  This program is perfect for those just entering the facility management field, or wanting to deepen their knowledge of FM. Included in the program are three workshop series consisting of a total of 10 modules. The content focuses on basic facility management knowledge and concepts. The primary goal of this program is to address the facility manager's role in the tactical planning for scheduling and accomplishing FM tasks.
See more information this programs at:  https://www.fm.training/essentials-facility-management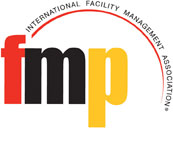 Facility Management Professional®
Build Your Career on a Solid Foundation
The must-have credential for all facility management professionals and industry partners. Four full day courses teach the core topics of facility management. Enhance your knowledge, gain recognition and earn a competitive advantage.
IFMA's Facility Management Professional (FMP) designation is a knowledge-based credential for FM professionals and industry suppliers looking to increase their depth-of-knowledge in the core FM topics deemed critical by employers. By earning the must-have FMP credential, you will improve your knowledge, enhance your skills, and gain immediate credibility with employers, clients and peers.
See more information about IFMA's certification programs at: http://www.ifmacredentials.org/fmp/ .
See information on San Diego FMP courses here.
Sustainability Facility Professional®
Meet the Challenges of Sustainability Facility Management
For all FM and like-minded professionals with an interest in advancing the practice of sustainability throughout the building life cycle. Develop and gain recognition for your expertise in sustainable FM practices while impacting your organization's triple bottom line.
IFMA's SFP® is an assessment-based certificate program delivering a specialty credential in sustainability. By earning your SFP credential, you will develop and gain recognition for your expertise in sustainable FM practices while impacting your organization's economic, environmental and social bottom lines.ee Demo
See more information at: http://www.ifmacredentials.org/sfp
See information on San Diego SFP courses here.
Certified Facility Manager®
Earn Recognition for Your Expertise
For experienced FM professionals meeting education and experience requirements. The most respected global credential in facility management. Earn distinction, demonstrate your expertise and increase your earning potential.
Prepare with the new IFMA Facility Management Learning System™, the preferred study resource for CFM and the premier certification for experienced FM professionals.
The Certified Facility Manager (CFM) credential sets the industry standard for ensuring the knowledge and competence of practicing facility managers. IFMA's certification process is designed to assess competency in the field through work experience, education and the ability to pass a comprehensive exam that covers 11 competencies that make up the facility management body of knowledge. Since the program began in 1992, more than 3100 facility managers form 32 countries have achieved this prestigious recognition.
See more information at: http://www.ifmacredentials.org/cfm
See information on San Diego CFM courses here.
Local FM Courses
FMP – Finance & Business – March 9-10
FMP – Essentials of FM- April 19-21
CFM Review-FM Learning System-May 10-11
CFM -One Day Review-May 12
FMP – Operations & Maintenance – July 13-14
FMP – Project Management – August 10-11
SFP-Part 1 – November 15-17
SFP-Part 2 – December 6-8
FMP – Leadership & Strategy – January 2018
IFMA SD Courses offered throughout the year for FMP, SFP and CFM. Visit here for the latest schedule.
UCSD offers a certificate in Facilities Management, covering the 11 Core Competencies of IFMA. UCSD also offers a Project Management certificate.
Manage Your Credentials
IFMA's Credentials Application/Maintenance Program (CAMP) allows you to apply for, complete and maintain your CFM credentials and related information. – See more at: http://ifma.org/professional-development/credentials/manage-my-credentials#sthash.Ig0dxHRs.dpuf