IFMA San Diego Credential Courses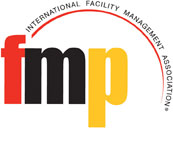 FMP – Facility Management Professional – "Start your career in the right Direction"
Open to all Industry Partners and Facility Managers
Total of 4 "Knowledge Domains". Tests are completed after each module is completed.
Leadership & Strategy
Finance & Business
Operations & Maintenance
Project Management
Cost: SD Member- $495; Non-Member- $695
Application is submitted after successful completion of all 4 knowledge domains.
Application Cost: SD Member: $130; Non-Member: $210
Renewals: None
CFM – Certified Facility Manager – "Distinguish Yourself"
Open to FM's with experience (Eligibility can vary with educational background, find more at www.ifma.org)
Total of 11 Competencies
Description & Dates –
CFM Review (including FM Learning System) – 3 Day review course
Cost: SD Member – $895; Non Member – $1,095
CFM one day Review
Cost: SD Member- $195; Non-Member- $295
Application must be filled out and submitted to IFMA International to take exam (allow 3 weeks for processing)
Application and Exam Cost – $595
Renewals: Maintenance points required to maintain credential
SFP – Sustainability Facility Professional –
"Support your environmental commitment with practical FM skill"
Open to Industry Partners and Facility Managers, however a facility management background is helpful
Two 3- Day sessions to complete course
Dates – 
Cost: SD Member- $1,595; Non-Member- – $1,795
Application: After successfully completing the three SFP final assessments, you will receive an email with a link to your pre-populated SFP application form
Application Cost: SD Member: $130; Non-Member: $210
Renewals: Every 3-years
See more information at: http://www.ifmacredentials.org/cfm
See information on San Diego CFM courses here.